Toy Poodle Is The Most Popular Dog In Japan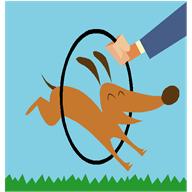 Anicom, a Japanese casualty insurance company specializing in pet insurance, released the latest result of "Popular dog breed ranking." The company reports the result annually.
The company compiled data of 81,736 dogs which joined its insurance contract in the last year in order to make the ranking. As a result, "Toy poodle" got the first place for the fourth consecutive year.
Small-breed dogs such as "Toy poodle", "Chihuahua", and "Miniature dachshund" are still popular in the ranking. There is few change in the ranking compared with the last year's one.
Among small-breed dogs, "Toy poodle" increased the percentage up to 24.8% from 18.5% in the last year. On the other hand, "Miniature dachshund" decreased down to 8.8% from 13.9% in the last year. "Chihuahua" is stable in the recent five years.
Top 10 ranking (in 2013) is as follows
1. Toy poodle (24.8%)
2. Chihuahua (18.8%)
3. Miniature dachshund (8.8%)
4. Mix-breed (weight less than 10kg) (7.4%)
5. Shiba (6.9%)
6. Pomeranian (4.2%)
7. Yorkshire Terrier (3.5%)
8. Shih Tzu (2.1%)
9. Miniature Schnauzer (2.0%)
10. French Bulldog (1.9%)
(Mynavi, Januaryt 2013)