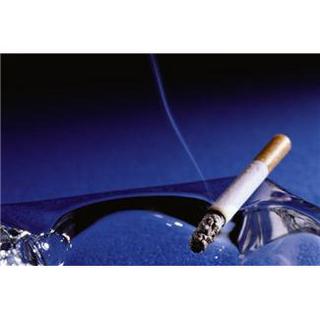 The nationwide survey by Japanese Environment Ministry revealed that one out of every 10 women aged 24 or younger continued to smoke after becoming pregnant and that more than 60 percent of their partners were smoking. Tobacco-related health defects in babies including low birth weight have been pointed out.
The survey was conducted on some 33,000 pregnant women and their partners from 2011 to 2012. It was the large-scale study on smoking rates among preparing for childbirth.
Some experts are worried about secondhand smoking after birth and say those close to babies need to refrain from smoking.
Overall, 5 percent of pregnant women and 45 percent of their partners smoked during the early stages of pregnancy, the survey said.
The smoking rates, however, declined as ages increased, with 4 percent of women 40 or older, and 37 percent of their partners, continuing to smoke during pregnancy.
(February 2013)